"Responsible Netism empowers women, children and community members to co-exist with technology, to foster well-being in cyberspace."
Our theory of change is based on the following two Key Verticals:
Host the Annual National Cyber Psychology Conference, that serves as the only platform to reflect upon issues related to cyber wellness and empower educators about cyber hygiene culture.
Organize college-level Internship Programs, to spread awareness and distribute flyers about online safety tips, at the community level.
Organize school-level Drawing Competitions, Online Quizzes, Panel Discussions on Safe Online Gaming etc. for school students.
Run Radio campaigns across cities, for advocating cyber wellness.
Train investigating officers from law enforcement on women and child online safety, and define laws pertaining to online crimes.
We provide various customized, age-appropriate modules of online and offline awareness programs for children, women, youth and adults.
Escalate cases to the law enforcement for legal aid.
Introduced a pan-India CYBER WELLNESS HELPLINE 7353107353 that provides free-of-cost services like counselling, psychological support, technical and legal support and guidance about the various reporting mechanisms, to report any form of online distress.
Initiated India's first CYBER WELLNESS CENTRE in Goa – a dedicated centre in Panjim, to address issues related to online distress across the state. The centre is a one-point holistic resource that provides a 360-degree healing approach through education and training on prevention from cyber-crimes and advocates for cyber wellness. The centre provides free of cost counselling, psychological and technical support and legal guidance, to the victims of online distress, across the state.
Capacity Building to strengthen women and child protection mechanisms across the country, to build First Responders to online distress. These intensive training are for:
Teacher Training Programs (Maharashtra, Goa, Uttar Pradesh & Madhya Pradesh).
Appointed by NCPCR as external resource people, to train Principals across 5 states (Tripura, Nagaland, Jharkhand, Assam, and Delhi), educating 2,500+ Principals.
Law Enforcement Agencies (Maharashtra & Goa)
Community Centric Organizations.
To advocate for the cause of Child Online Protection, we conducted research on various topics to understand user trends.
Tabled recommendations to the Ministry of Information & Technology on OTT Platform guidelines and Safe Online Gaming guidelines.
Created Cyber Safety content for SCERT Maharashtra.
Tabled various recommendations to the Women and Child Ministry's Parliamentary Committee on action on Child Sexual Abusive Material (CSAM).
Presented recommendations on Digital Personal Data Protection of Women and Children in the upcoming Digital Personal Data Protection Bill.
Equipping children, youth and adults with cyber hygiene practices and building cyber resilience is a necessity today
Diving deep into the children's world of the internet.
Source: TOI, MCAFEE, IPA, NORTON, ECONOMIC TIMES, CYBER PEACE FOUNDATION, RESPONSIBLE NETISM
Children's unmindful and ignorant internet behaviour makes them extremely vulnerable in cyberspace. Severe cyber threats faced by children ranging from exposure to predators and cyber-crimes like stalking, photo morphing, cyber bullying, exposure to age-inappropriate sexual content, addiction to pornography leading to sleep deprivation and depression to name a few. With the technological world developing at a gigantic pace, the need to prepare children and educators to cope with it has been felt intensely gearing towards a more evolved approach toward its usage.
Responsible Netism works on Education, Training, Advocacy and Research We provide training to Govt. and Non-Govt. institutions and the law enforcement about online safety and reporting mechanisms.
Responsible Netism runs a PAN India Helpline that provides legal guidance and psychological support to victims of online distress. Cases reported to us are referred to the law enforcement for legal aid or for psychological support and guidance.
We provide customised modules of various programs online and offline, equipping children, youth and adults with cyber hygiene practices in order to become cyber resilient.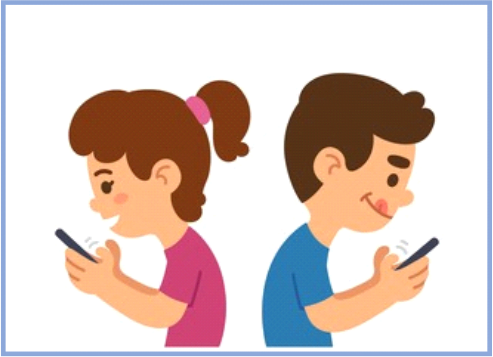 Being Responsible Netizens
- A customised one-time education module on online safety for students, teachers and parents within educational institutions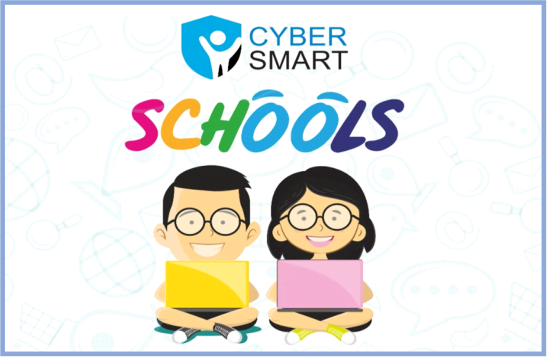 Cyber Smart Schools
- A 1 year intensive research-based programme to convert the entire schools ecosystem to being cyber smart and cyber safe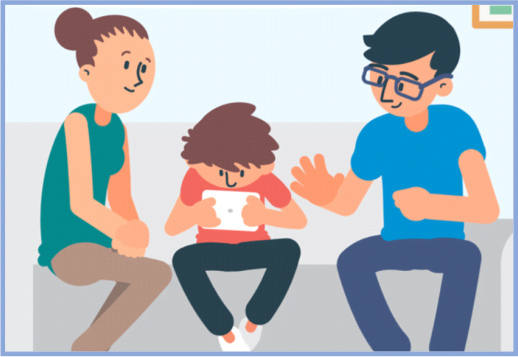 Building Digital Guardians
- Workshops on empowering parents to protect children online, thereby becoming effective cyber caregivers and digital guardians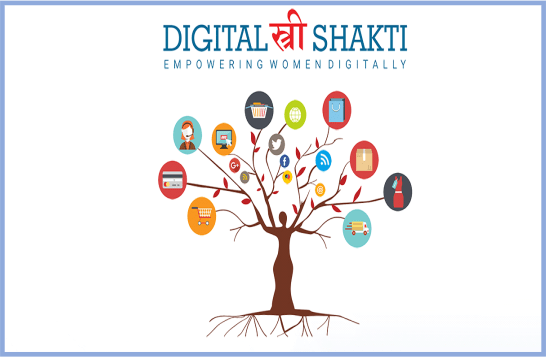 Digital Stree Shakti
- An intensive education module for financial inclusion and digital empowerment of women from marginalised communities across the state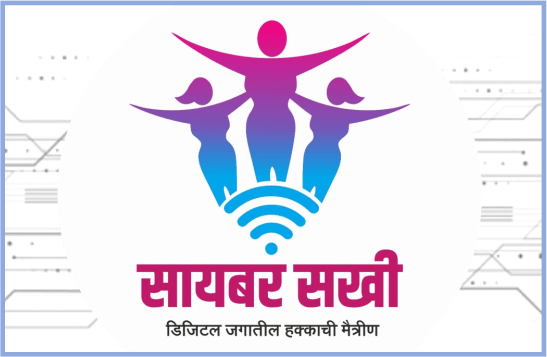 Cyber Sakhi
- A one-time education programme to educate young girls about online safety and making them cyber safety ambassadors
Achievements & Recognitions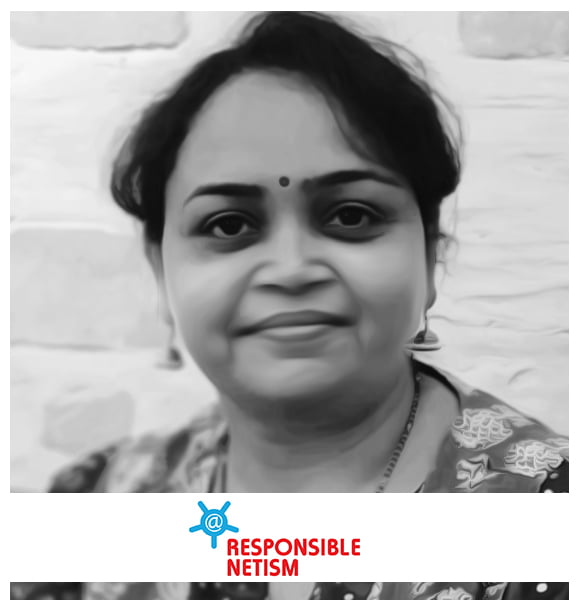 Sonali Patankar
Founder & CEO - Responsible Netism
Sonali has conceptualised and founded Responsible Netism.

She has to her credit more than 25 years of professional experience with eminent organisations such as CRY – Child Rights and You, PCGT – Public Concern for Governance and Trust, IL&FS and Salaam Bombay Foundation.

She has been instrumental in hosting the Tobacco-Free Mumbai Campaign with the Mumbai Police in partnership with Salaam Bombay Foundation.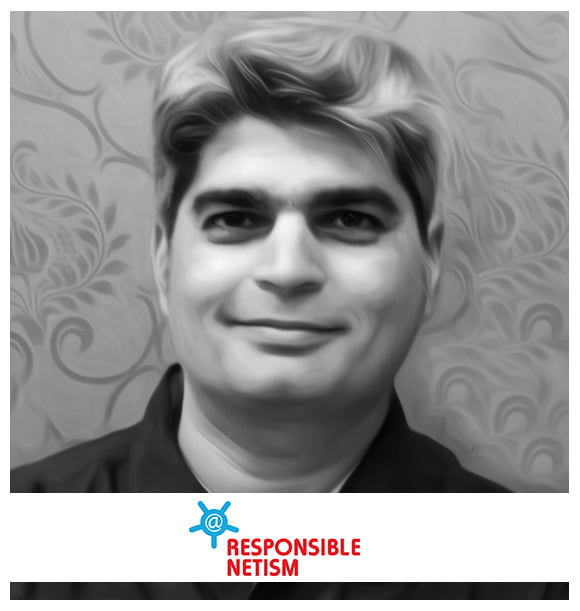 Unmesh Joshi
Co-Founder & COO - Responsible Netism
Unmesh is closely associated with Maharashtra Police and Cyber Lawyers in the Country. He is involved in doing a comparative study of Cyber Laws and Law Enforcement Agencies of various Countries and passionately talks about Legal Implications of irresponsible online behaviour.

Unmesh is a Social Entrepreneur, Philanthropist. He is the founder of 'Anviksha Pratishthan' and the Director of 'Marathi Asmita Cultural Foundation'. He owns Bharatiya Vastra Shilpa – a leading Souvenir and Garment manufacturing company that has pioneered in the field of promoting Marathi Calligraphy Poetry and Marathi Culture on his souvenirs. He has several Young Entrepreneurs Awards to his credit and is also actively involved in reviving Theatre, Promoting Films and Events.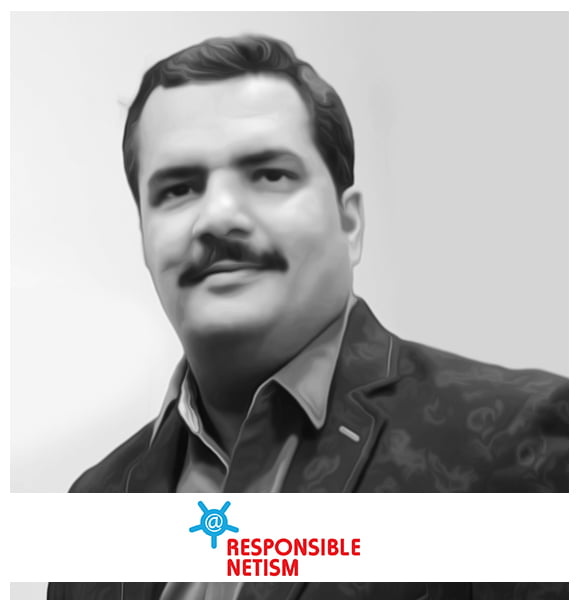 Utpal Madane
Executive Director - Operations and Infrastructure, Responsible Netism
Utpal provides design and printing expertise at Ahaan Foundation. Utpal Madane is a young entrepreneur who is mainly into offset printing business for the last 16 years. He has his business spread across Mumbai, Nashik and Jalgaon.
Utpal is a Versatile Entrepreneur who along with Printing, is also working with Prasad Pawar Foundation, Nashik who is working towards Digital Restoration of Ajintha Caves for last 10 years.

He is also a Director in Marathi Asmita Cultural Foundation, a Production House which is formed to promote Marathi Music and Literature across the globe.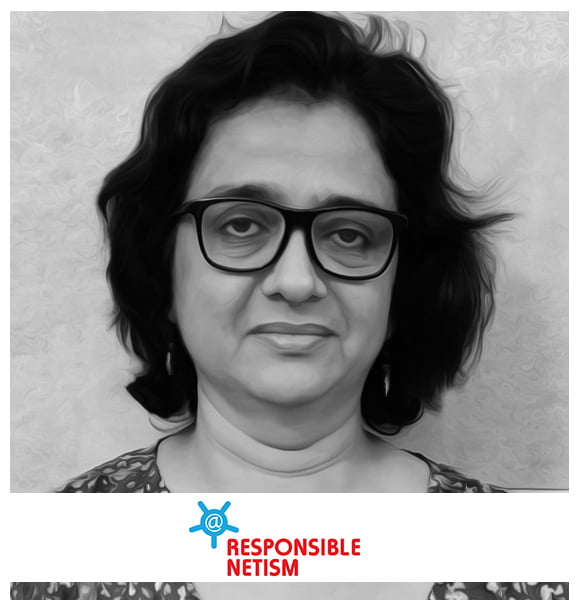 Manjula Nair
Treasurer & Trustee - Responsible Netism
Manjula has been associated with Ahaan Foundation since its inception. She adds her expertise in content creation and in mental health services required during online distress, and the promoter of Digital Literacy at Responsible Netism.

Manjula is the Secretary of Bharatiya Stree Shakti (BSS), Mumbai. She is also a member of the National Executive Council of BSS. She has around two decades of experience in the areas of family counselling, life skills training and teaching. She has worked extensively with women and adolescents and has also taught Science, Mathematics and Geography at some of the top schools in Mumbai.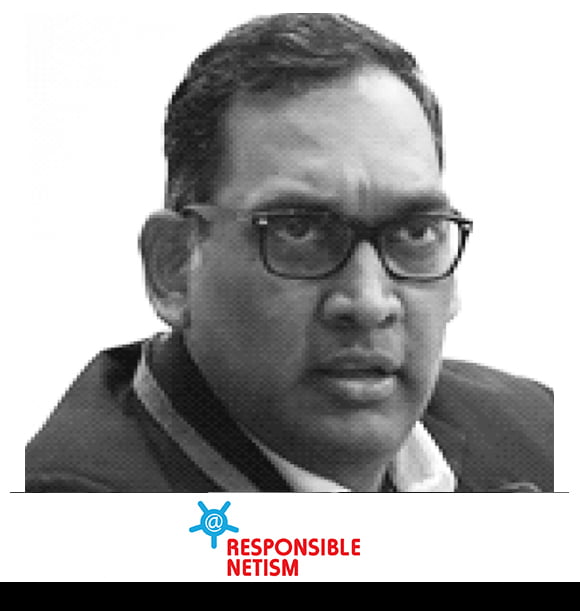 Dr Mukul Joshi
Executive Director - HR and OD, Responsible Netism
With more than 22 years of work experience, Mukul has extensively partnered with CEOs and senior executives, project and cross functional teams and systems (small, medium and large scale organisations) to facilitate complex business transformation and change. His areas of expertise include transformation and change management, strengthening organisation effectiveness through diagnosing organisational performance issues (structure, competency, talent) – designing and implementing large-scale transformational journeys, talent strategies, as well as senior team and leadership development and coaching.
Mukul's industry experience includes IT and Services, Semiconductor, Infrastructure, Financial Services, Manufacturing, Non-Profit Organizations and education.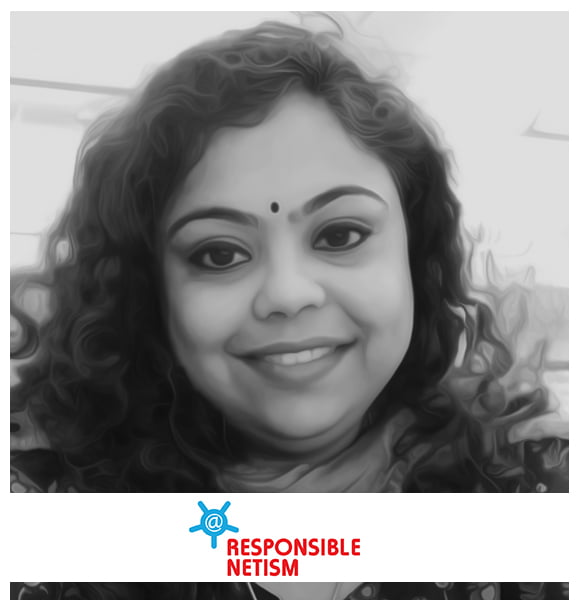 Shilpa Chandolikar
Executive Director - Brand and Communications, Responsible Netism
Shilpa is a Commercial Artist with over 19 years of experience in the field of Graphic Designing. She has been a brand custodian to an esteemed multinational organisation in the Marketing Communications function for the past 15 years.

Shilpa is a Trustee of Ahaan Foundation since its inception, and contributes towards brand building and amplification of the project, Responsible Netism.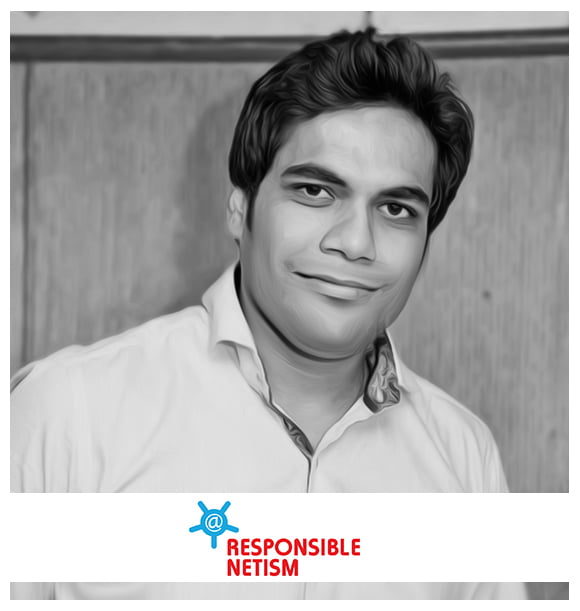 Sumeet Rathod
Trustee - Responsible Netism
Sumeet, a young tech-savvy Cyber Security Expert, has been one of the founding members of Responsible Netism. His expertise in the field of Cyber Security and Cyber Forensics is a great value addition to the project Responsible Netism. He has developed a software and application called MOBICID to monitor and improve online behaviour of children and adults.
Sumeet is a Computer Science Graduate with over 16 years of experience in the IT Industry. He specialises in the field of Social Networking sites and is the Co-fFounder Laibhaari.com (a Marathi Facebook look-alike). He has worked with the Anti-Terrorist Squad and SID for Security Application and continues to assist the Cyber Cell.
The following are our Advisory Board Members who have been our strong pillars of support since inception: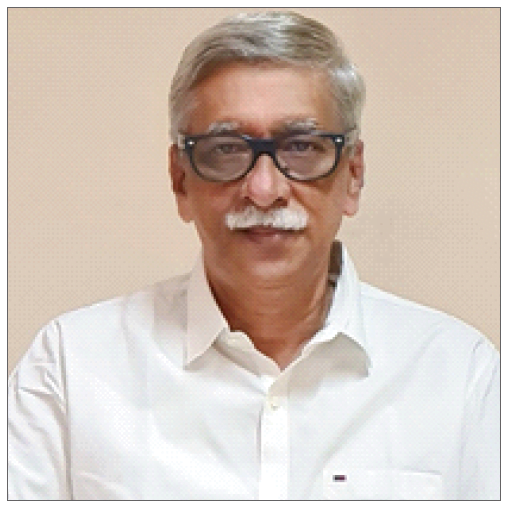 Mr. Mahesh Varde
Director at Pristine Aerosols Pvt. Ltd.
Mr. Varde has been a strong pillar of support for Responsible Netism. Based on his experience and expertise, he provides guidance on legal issues, tax and organisational compliances to be followed by the organisation.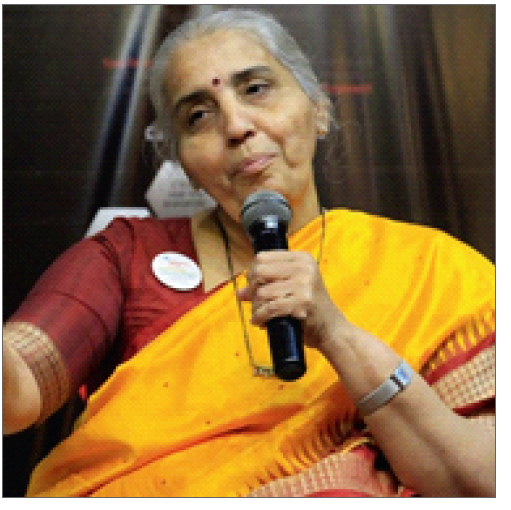 Dr. Anuradha Sovani
Former H.o.D Dept. of Psychology, SNDT Women's University
Dr Sovani has been a guide and mentor to Responsible Netism on research related to online trends and behaviours of children and adults related to their online behaviour. She has been appointed as a committee member of the National Scientific Committee for Addiction Prevention and has been working on building content on prevention of internet addiction.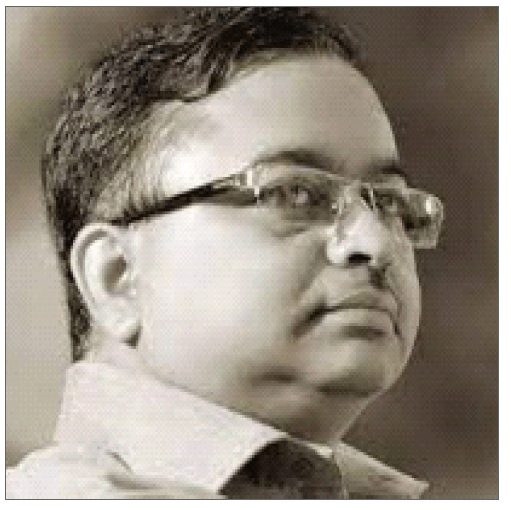 Mr. Ashok Panvalkar
Former Executive Editor Maharashtra Times
Mr. Panvalkar provides his expertise to Responsible Netism on Media visibility and publicity. His expertise and experience in the field of media has been instrumental in crafting Responsible Netism's media presence.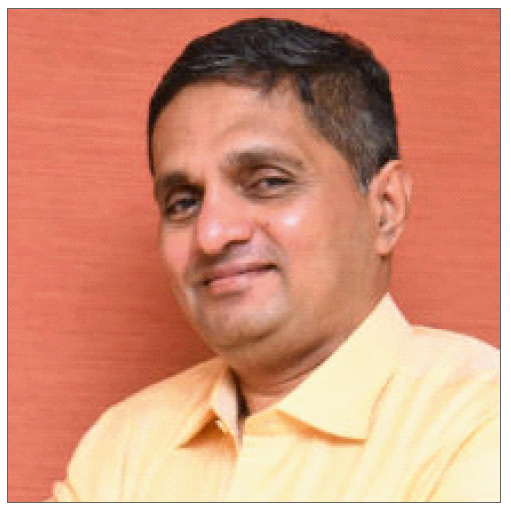 Dr. Harish Shetty
Renowned Senior Psychiatrist
Dr Shetty has been instrumental in supporting the cause of mental well-being in cyberspace. He specialises in the space of internet addiction, cases of internet addiction received by Responsible Netism are referred to him and to mental health professionals across the country through him.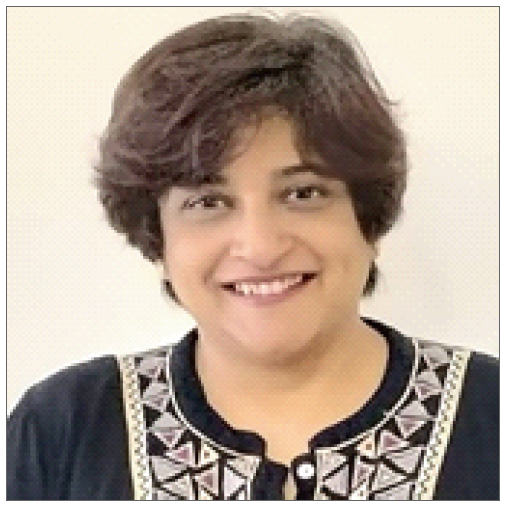 Adv. Vaishali Bhagwat
Senior Practising Lawyer Civil and Cyber, Chevening Scholar
Adv. Bhagwat is a well-known practising cyber lawyer. She provides her expertise on legal compliances, provides support to victims of cyber-crimes reported through Responsible Netism and is a strong voice that advocates for online safety across various government platforms.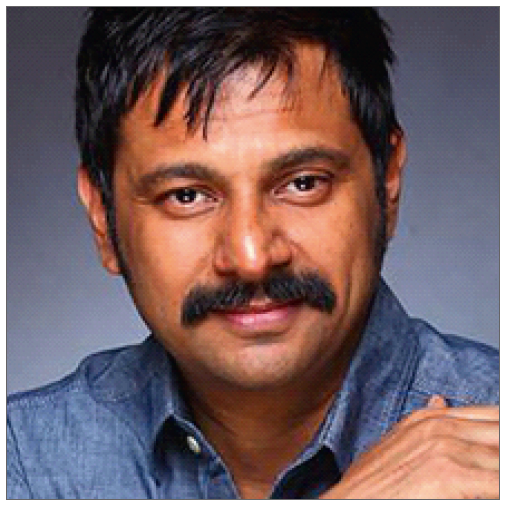 Mr. Brijesh Singh
Principal Secretary, CMO
Mr. Singh has been instrumental in supporting Responsible Netism on cyber-crime related cases from the Law enforcement perspective and on research related to cyber-crimes and strengthening reporting mechanisms.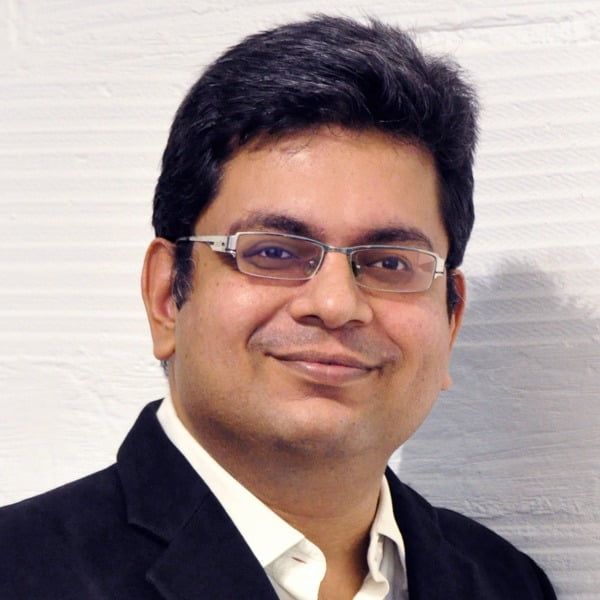 Mr. Ninad Chhaya
Senior Vice President, Reliance Games
An entrepreneur and an avid gamer at heart, Ninad has over 25 years of experience in gaming and the interactive media space. He is currently the Chief Metaverse Officer of GoPhygital, an award-winning Metaverse and Web3 focused venture on building solutions for the Metaverse using Augmented Reality, Virtual Reality, AI-ML, and Gaming/Gamification as the four core offerings.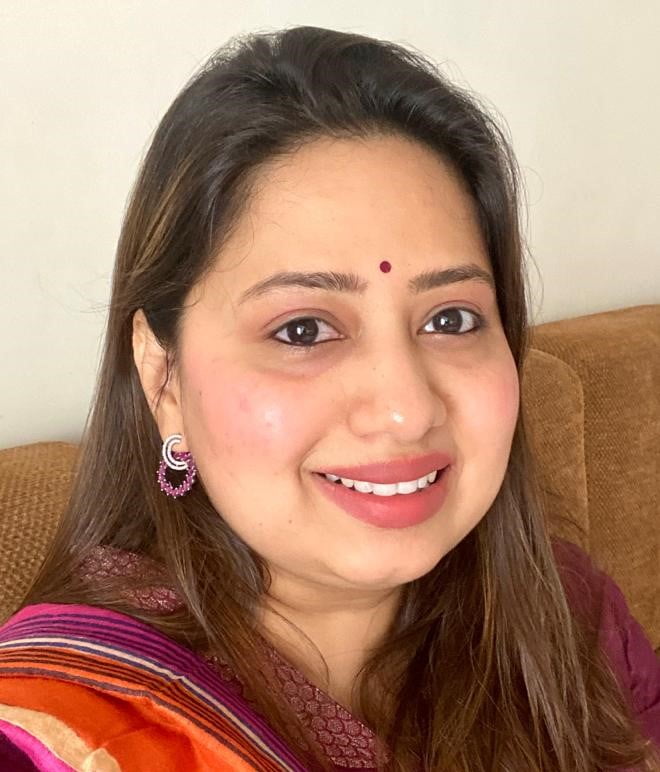 Ms. Rasika Kulkarni
Co-Founder & Managing Director at International Institute of Sports Management
Ms. Kulkarni has over two decades of experience in the Events Industry. Rasika is also the Director at NSE (National School of Events), the first ever Event Management Institute in central suburbs of Mumbai in the year 2003.