The Cyber Wellness Centre, initiated by Responsible Netism, is India's first dedicated center located in Panjim, to tackle issues associated with online distress. The Centre provides free services to promote responsible online behaviour, advocates for cyber wellness and aims at making #CyberSafeGoa.
Children's vulnerability in cyberspace is a significant concern due to their lack of awareness and understanding of the consequences and legal implications. They often face cyber threats through social media, online gaming and gambling platforms, including exposure to strangers, stalking, cyberbullying, and access to age-inappropriate content, pornography etc. These cyber-crimes result in detrimental effects such as social isolation, sleep deprivation, and depression. The online distress experienced by victims can cause long-term emotional and psychological trauma.
The Cyber Wellness Centre is a holistic resource that educates and trains individuals on preventing cyber-crimes.

The Centre provides free of cost services to all: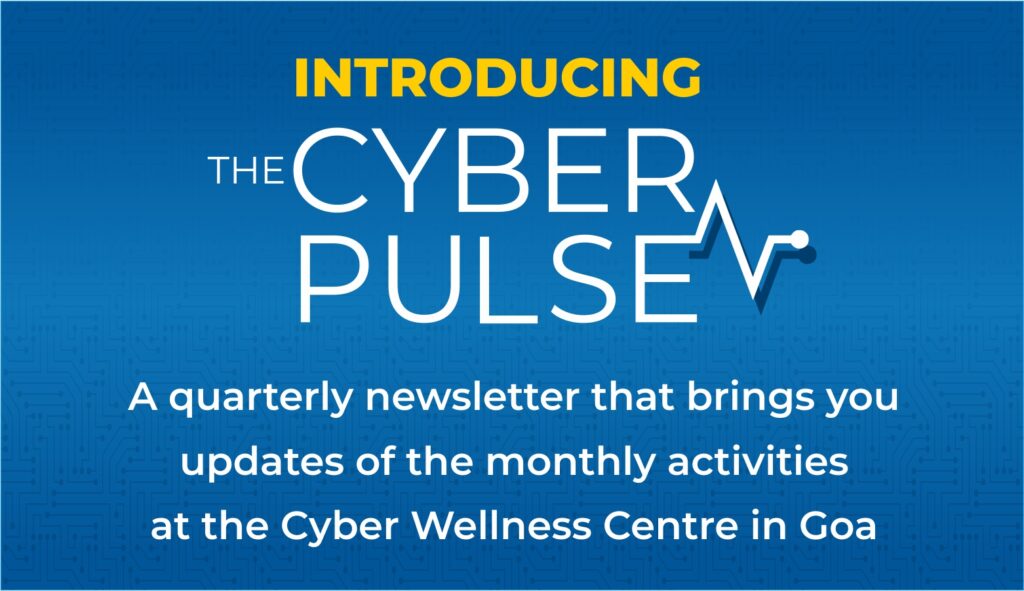 Free training is available at the Centre for parents and senior citizens, and engaging programs are organized for children to reduce screen time and device dependency.
The Cyber Wellness Centre was inaugurated by Hon. Chief Minister of Goa, Dr. Pramod Sawant, on May 31st, 2022 in Panjim, Goa. The event was attended by various dignitaries from education, child protection, law enforcement, technology, and mental health fields.